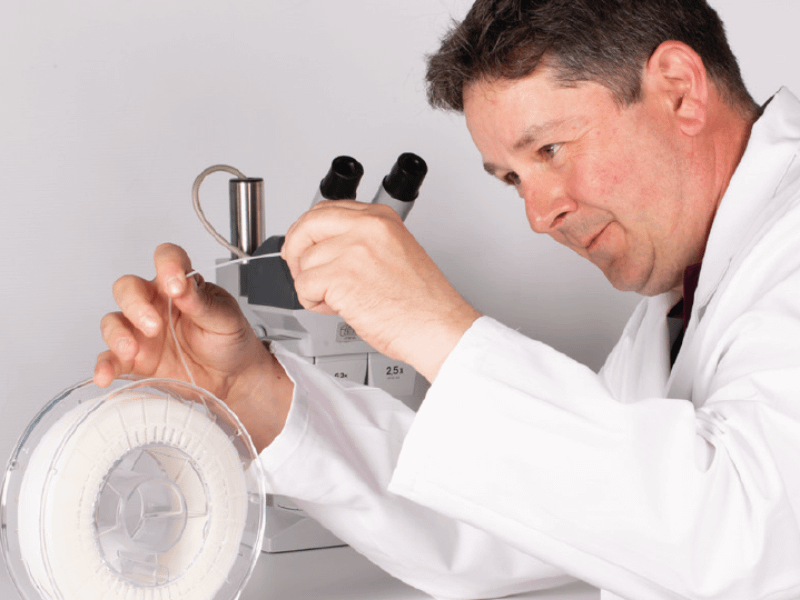 3D Printing Brand
with History Since 2008
---
From the invention of a unique polymer and quickly becoming the leader in soluble support materials for FFF to creating an award-winning industrial 3d printer – our history spans a few exciting milestones.
BellandTechnology acquires Xioneer Systems in 2019
Materials and Hardware
Belong Together
---
In 2019, the German specialty chemical producer BellandTechnology AG acquired 3d printer manufacturer Xioneer Systems GmbH from Austria. This historic moment marks the beginning of a great vision: bring 3d printing materials and hardware together!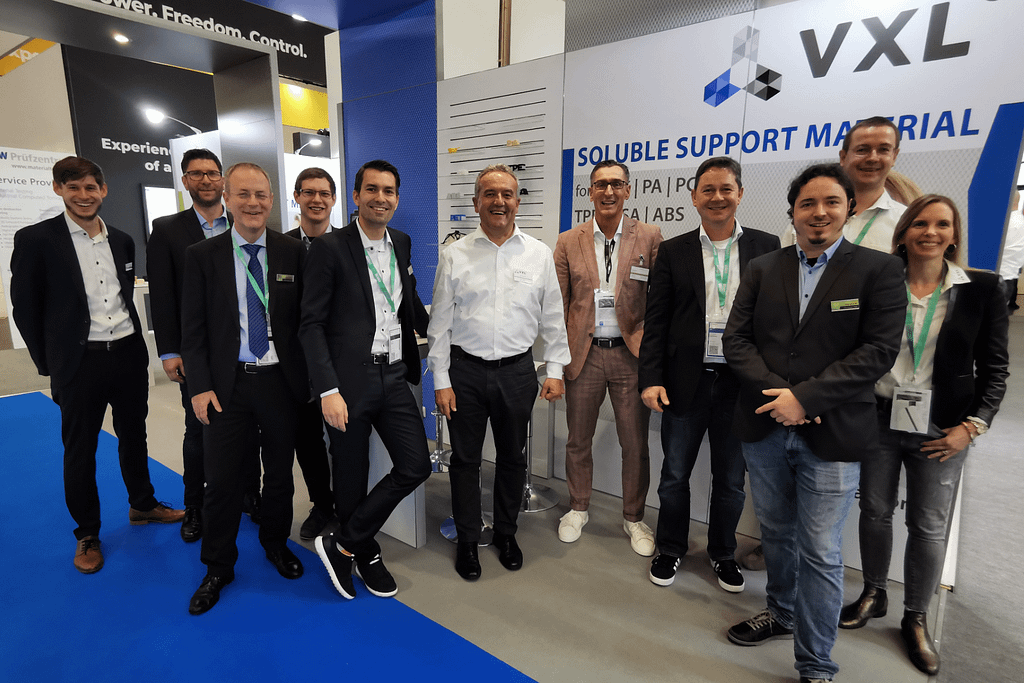 Our History
2008

BellandTechnology AG
Founded
BellandTechnology AG founded in Bavaria, Germany, to develop, produce, and market a superior water-soluble polymer.
2008
1/1/2019
(Hide this)
This is Timeline description, you can change me anytime click here
1/1/2019
2010

The Birth of New Soluble Material
For 3D Printing
BellandTechnology AG develops an entirely new environmentally friendly and ecologically safe water-soluble material.

The company launches its new soluble support material with worldwide leading partners in the 3D printing world. The product will soon change the history of FFF 3D printing.

Image: "HP 3D Drucker DesignJet" by innovate360
is licensed under CC BY 2.0
2010
2012

Xioneer Systems
Founded
Founders Dr. Andrei Neboian and Dr. Robert Hein start developing their first 3D printer in Vienna, Austria.
2012
Since 2012
BellandTechnology Develops
Other Water-Soluble Solutions
BellandTechnology develops a range of other unique water-soluble products. These include special adhesive tapes for the electronics industry and temporary protective coatings for various industries.
Since 2012
1/1/2019
(hide this)
(Do not forget to hide this in adv. settings)
1/1/2019
2016

BellandTechnology
Builds a New Production Plant
BellandTechnology develops an improved polymerization process for its soluble materials and builds a new polymerization plant.
2016
2016

Xioneer Systems Receives
FormNext Startup Challenge Award
Xioneer Systems presents its 3D printer Xioneer Desktop with a patented tool-changer on the renowned Formnext trade show and receives a prestigious award for pioneering innovations in 3D printing.
2016
Since 2017

BellandTechnology Extends
Its Range of Soluble Support Materials
BellandTechnology develops a new family of soluble support materials under the brand VXL (later Xioneer) for various FFF materials, including PEEK.
Since 2017
2018

Xioneer Systems Launches
Its Industrial 3D Printer
Xioneer System introduces its first industrial 3D printer model with a heated build chamber and an innovative material dryer.
2018
2019

BellandTechnology Acquires
Xioneer Systems GmbH
BellandTechnology AG acquires Xioneer Systems GmbH, combining its chemical know-how with hardware engineering and strengthening its position in the 3D printing industry.
2019
Since 2020

Two Teams, One Vision, One Brand
BellandTechnology AG and Xioneer Systems GmbH unite their products under a single brand, "Xioneer." The unified brand will focus on 3D printing materials and periphery products – competitive, affordable, and easy to use for everyone.
Since 2020
1/1/2019
(Hide this)
This is Timeline description, you can change me anytime click here
1/1/2019
What's Next?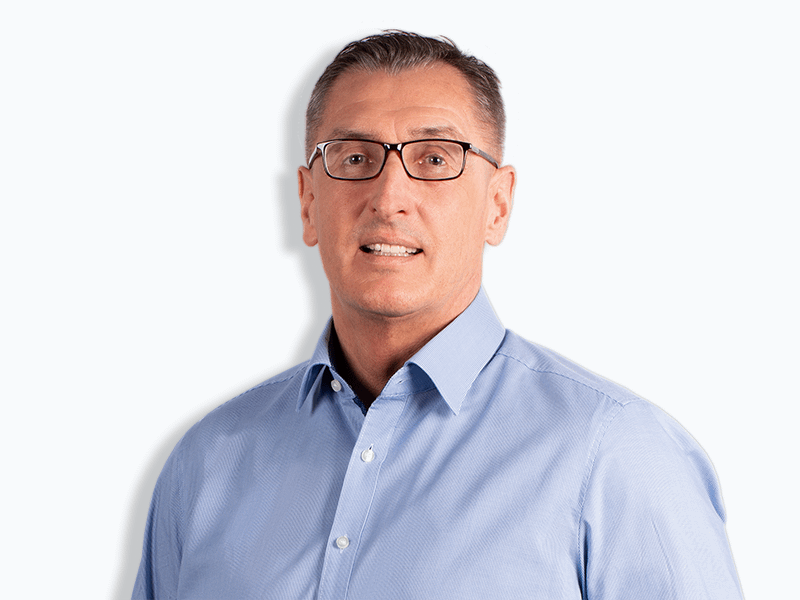 Let's

Make

FFF Awesome
---
All 3D Printing products need to match perfectly together: Software, hardware, and materials. But this is not enough. These products have to be cost-efficient and user-friendly. They need to work well.

At Xioneer, we are open to working with all 3D printer manufacturers. And we believe that this openness, together with the willingness to deliver great products to manufacturers and end-users, will help us push the FFF technology to a new level.

Let's do this!
Thomas Demmer, CEO
BellandTechnology AG
Let's

Invent

New Products
---
Real innovation is pushed by cross-functional teams. We decided to blend experts for designing machines with experts for developing materials – each contributing their own unique seeds and ideas for the diverse 3D printing technology FFF. Our leading principle is: Easy and reliable to use for everyone.

And we have great news: the first fruits are ripe! Our new materials and machines are already there. You will love these straightforward solutions. They shall and will perfectly serve your daily 3D printing needs. And the best part: we made them affordable for you.

But keep on being curious! We are! There is more to come!
Dr. Frank Osan, CTO
BellandTechnology AG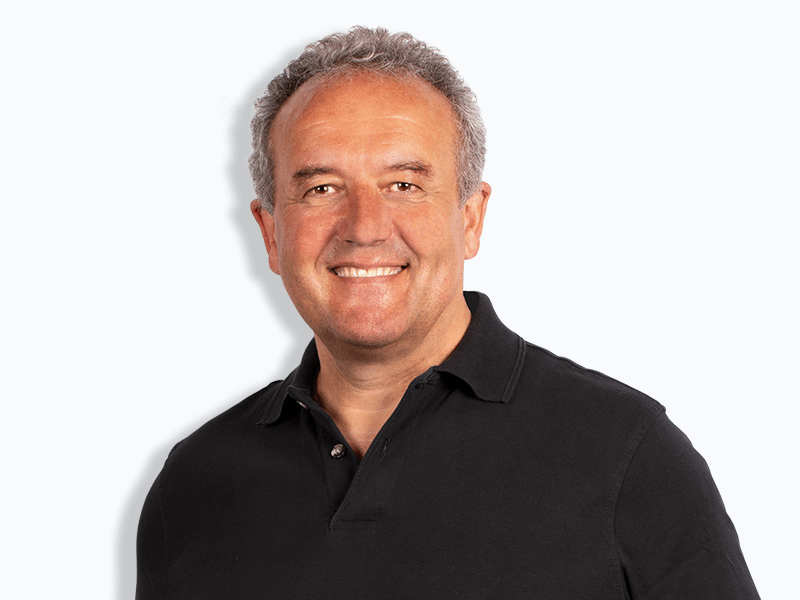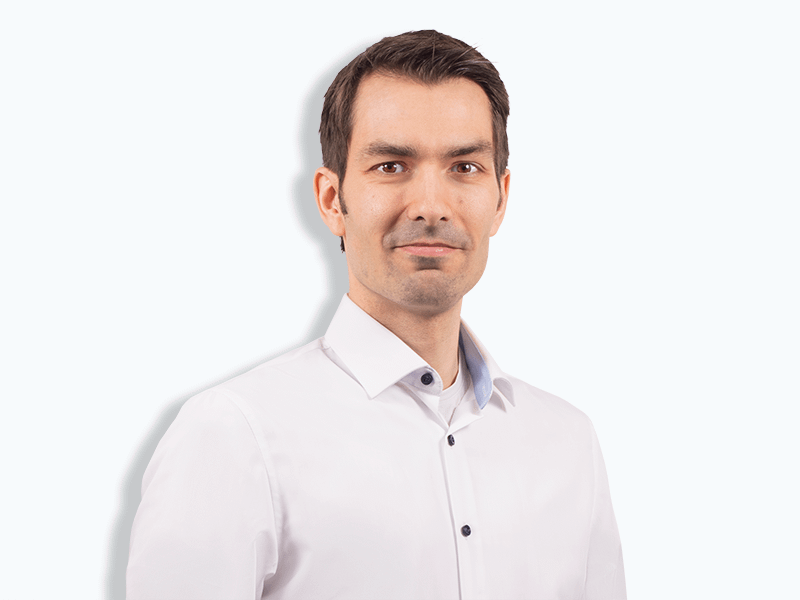 Let's

Create

New Machines
---
We finally made it – we combined the hardware know-how with the materials know-how – a uniquely innovative position in 3D printing. But this is just the beginning of our exciting journey.

Working together means creating new machines, devices, and solutions. Wonderfully innovative, uniquely beneficial, and exceptionally performant – this is what we want Xioneer to be.

And I think we are getting there.
Dr. Andrei Neboian, CEO
Xioneer Systems GmbH
Explore our Products for 3D Printing