Xioneer News
Learn about our upcoming events and trade-shows, past events, and press releases.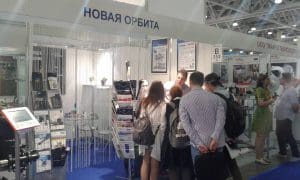 RosUpack – International Trade Show for Packaging Industry
---
June 25 – 29, 2018 / Moscow, Russia
The Novaya Orbita booth with 3D printed parts from Xioneer Systems became a platform bringing together exhibitors and visitors to exchange important insights about additive manufacturing. Experts from various industries including packaging were able to see the print quality achieved by Xioneer Systems' products and see how other companies are already profiting from our solutions.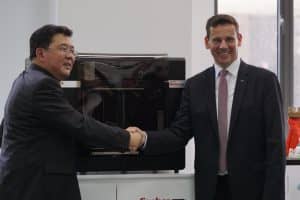 Xioneer Desktop at the Tongji University in China
---
Vienna/Austria and  Shanghai/China, June 07, 2018
The Fischer Group, official partner of Xioneer Systems, has provided a Xioneer Desktop 3D printer to one of China's leading universities, the Tongji University in Shanghai.
The Xioneer Desktop 3D printer will help students to learn the basics of 3D printing and product design.
The official handover of Desktop 3D printer took place on June 7, 2018 as part of the ceremony to inaugurate the Klaus Fischer Laboratory of Tongji University's Chinese-German University of Applied Sciences.
Invited experts of Xioneer Systems provided training for the staff of the laboratory to help them to get acquainted with Xioneer Desktop key technology. Xioneer Systems provides innovative 3D printing technology solutions to support research in additive manufacturing